Welcome to our
Periodontist and Dental Implant Specialist in Plantation, Fl.
Periodontist Richard Leiderman DMD, PA. and his team are leaders in the field of implant dentistry and periodontics. They provide high-quality implant and periodontal care that is tailored to the needs of each patient, including advanced periodontal disease treatment, affordable dental implants, repair of receding gums, and periodontal plastic surgery.
At the Dental Implant and Periodontal Center, our goal is to provide you with unsurpassed excellence in dental care while providing you with a comfortable and relaxed environment. And we'll stay within your dental budget by keeping the dental implants cost and periodontal surgery fees as low as possible.
If you do have missing teeth, Dr. Leiderman offers a wide range of options from single tooth implants to permanent implant dentures supported by 2-8 dental implants.
Please read the rest of our website to learn more about the services we offer and how our periodontist, Dr. Leiderman, can provide you with the healthy teeth and gums you deserve.
Periodontal Disease
Peridontal disease (periodontitis) is an advanced form of gingivitis. Gingivitis is an inflammation of the gums that is often accompanied by bleeding gums.
Statistics

Periodontal infections are the #1 cause of adult tooth loss in the United States

3 out of every 4 US adults develop some form of gum disease

There is a higher risk for people who smoke, have a family history, or have other diseases
Dental Implants
Dental implants are a common technique for replacing one or more teeth. Tooth implants look like your natural tooth and can be a long-term solution for tooth replacement. If you are concerned about the cost of dental implants, we will listen to you and explain your many options. Please call us at our office in Plantation, FL for more information.
State Of The Art Facilities And Equipment
We at the Dental (Tooth) Implant and Periodontal Center are a high tech, modern office specializing in tooth replacement and treating gum disease. Our office offers a variety of technologies that is very unique to a periodontal specialty office.
Read More

Periodontal Surgery
Dr. Richard Leiderman, DMD, PA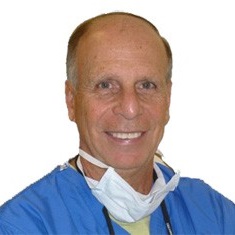 Hello, I'm Dr. Richard Leiderman and for the last 35 years I've had the privilege of helping patients who found themselves with serious dental and periodontal problems: many of them unable to chew or function. My work has been very fulfilling because it has helped relieve some of the most common crippling dental problems and actually changed people's lives.
My private practice specializes in the treatment of periodontal disease, advanced periodontal techniques, dental implants, and permanent tooth replacements.
Read More